.
.
.
STARFIRE TOR
FUTURE EVENT PRECOGNITION
THE DISAPPEARANCE OF THE MARS POLAR LANDER
Including
A 'Meteor' Strike In Australia
An Underground Military Base In Australia
12-7-1999
Photo Gallery
© Researched and Written By Starfire Tor
The Mars Polar Lander performance array. Imaging by JPL.
The Mars Polar Lander launch. Photo by JPL.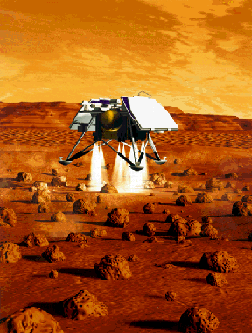 An artist's concept of the Mars Polar Lander making touchdown
on the Martian surface. This was not to be. Image by JPL.
The crash map of where the streaking space-born object,
I OBE viewed, impacted.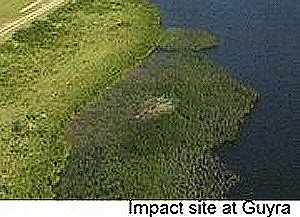 An aerial view of the impact site in Guyra, Australia where
I OBE saw the unidentified object, from space, burrow in.
Initial Precognition Event Report
Precognition Event Confirmed
News Reports and Personal Comments
.
.
.
Starfire Tor encourages the sharing of her material, found on her http://www.starfiretor.com website, in free sharing zones. Starfire Tor's material is copyrighted, and if shared with others must include the full title of the material, Starfire Tor's name as author and researcher, and the Starfire Tor web page of origin from this web site. Sharing Starfire Tor's material, without proper acknowledgement as stated, is an act of plagiarism. Please report any infractions, with URL, to Webmaster - Sharri Lorraine